For Sharp Results, Try a Filter!
by Jim Miotke
Not to be confused with camera filters (the kind you place in front of your lens), software filters are functions that are designed to create certain effects in your images.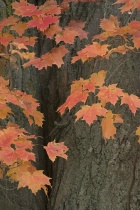 Sharpened My Way
© Jim Miotke
All Rights Reserved
Of these filters, the most important is the Unsharp Mask. This filter is the most effective way to make your images as crisp as they can be. You will find yourself saving many slightly soft images and making them really stand out by learning how to use the Unsharp Mask filter.
You might wonder why this filter is called the "Unsharp Mask" - rather than something simpler like the "Sharpener." This is because you are literally masking out the unsharpness. By changing the brightness and contrast values in certain areas of your image, this filter makes objects appear sharper.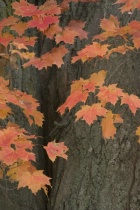 Original - Not Sharpened
© Jim Miotke
All Rights Reserved
How to Use the Filter
All you have to do to apply this filter in Photoshop or Photoshop Elements is to go to the Filter menu. Next: Select Sharpen, and then Unsharp Mask.
Everybody disagrees about which settings are best. I usually prefer to keep the Amount below 50 percent, the Radius below 1.4, and the Threshold at 0. However, I have seen cool results when using an Amount of 10 percent, a Radius of 50, and a Threshold of 1 or 2.
You just have to experiment. The goal is to give your image a more crisp feeling to it, without going overboard.

Too Sharpened - 250%
© Jim Miotke
All Rights Reserved

Be Careful Out There
There are a few things you need to be aware of when you use the Unsharp Mask, including:
Watch out for thin white halo-like or dark borders around the objects in your photo.
Also make sure the objects do not appear to have a fake, strange, ghostly look.
When you see such effects, undo the Unsharp Mask effect and try again, using a smaller Amount or Radius.
Have fun sharpening your photos!
About Author Jim Miotke
To learn more about photography, explore the photography classes offered here at BetterPhoto.